There's a Long List of Marketing
Things You "Should" Be Doing
Doing "everything" isn't cost-effective, realistic, or fun.
You want to grow—but you won't get there with à la carte marketing, where you buy a website or whip up a Facebook profile and hope for the best. The most Important thing you need in your marketing plan is Strategy. When you have a solid framework, any tactic you decide to implement will have a much higher rate of return. 
We've Taken The Guesswork Out Of Marketing
Here's what you are going to need: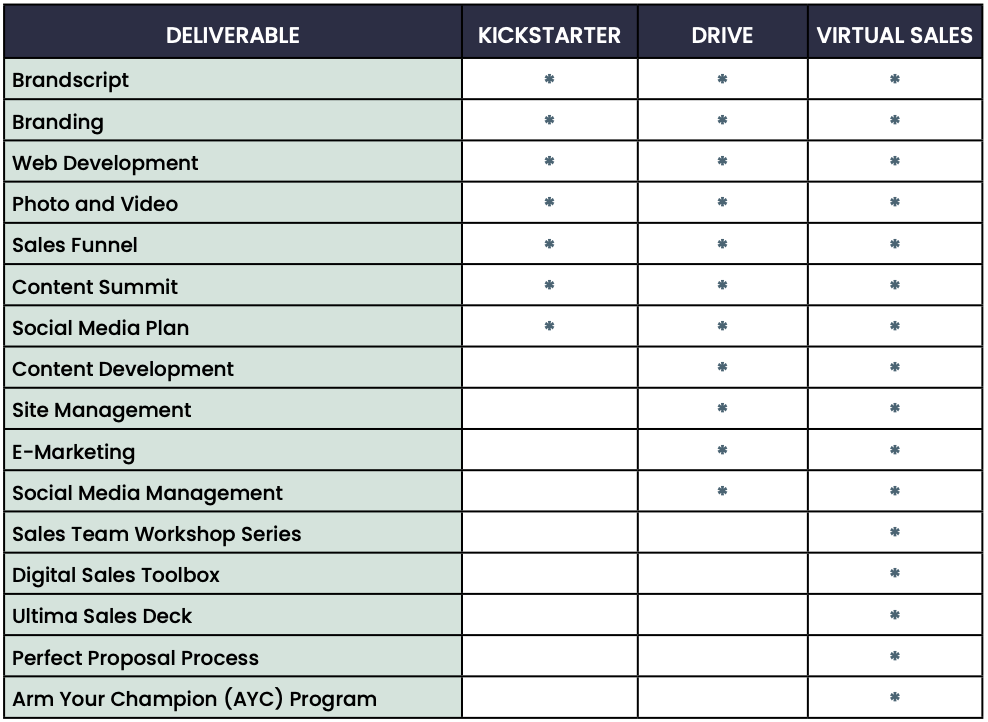 We've built our programs to be progressive, beginning with Kickstarter and building up to the Virtual Sales program. However, depending on your marketing needs, you can also do the programs separately. Please request a custom proposal to see what program(s) we recommend for your business.