Connecting You to Your Business Goals
We know how easy it is to let your marketing plan fall to the wayside. But just because you don't have the time and energy to take care of all your marketing needs doesn't mean it can't get done!
All of our engagements start by utilizing the elements of story to position your customer as the hero, addressing their problem, coming alongside them, and being the guide that shows them the way to overcoming their problem to achieve success. 
Each program includes strategic planning, professional deliverables, and teaching elements to help your sales and marketing become more profitable and sustainable. 
Programs Overview: Feature Comparison Table
At Goalpost, we've taken the guesswork out of marketing. Here's what you are going to need: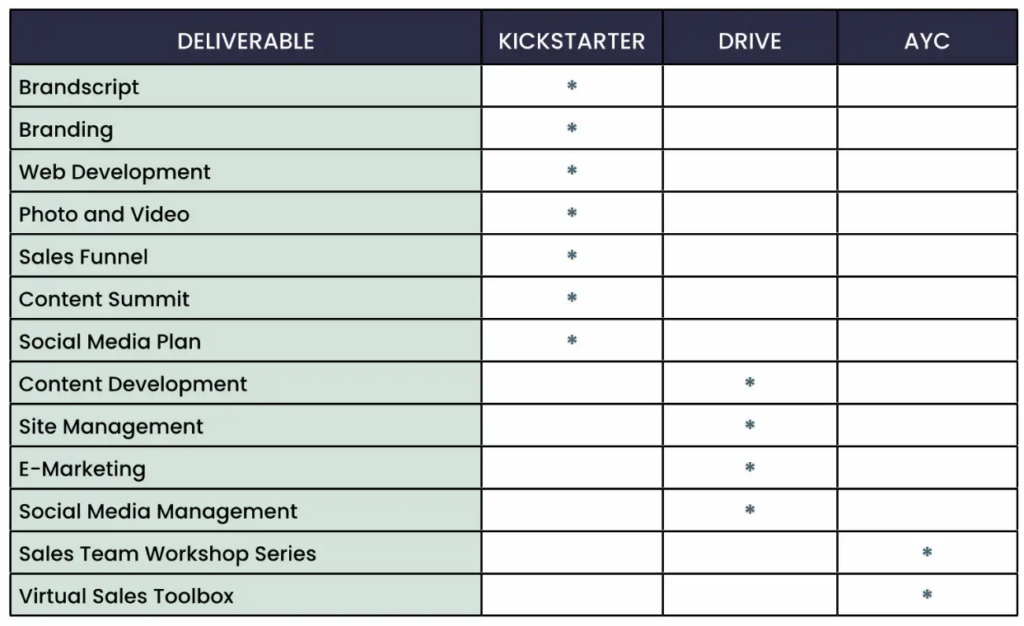 We've built our programs to be progressive, beginning with Kickstarter and building up to the AYC program. However, depending on your marketing needs, you can also do the programs separately. Please refer to your custom proposal to see what program(s) we recommend for your business.