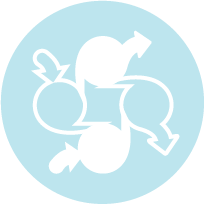 Get a Strategic Plan for Your 
Digital Engagement Cycle
During the age of the Coronavirus, there is a lot of clutter on the internet, and a strategy for your content will help you cut through the chatter and stand out from the crowd.
Emails:

Communicate your message in a simple and engaging way through e-marketing that is tailored for your audience(s).

Social Media:

We will help you create goals for individual channels and every stage of your social media marketing for the next 90 days. We will also help measure your goals to evaluate if you are on target and change course if something is not working for you.

Website:

Consumers are now doing homework on the front end before they contact anybody about selling them anything. If they can avoid interacting with a sales person, they will. You can prevent lost sales by making it easier for your clients to find the type of information they want on your website. Produce content that connects to their concerns and answers their questions. This effectively drives the Engagement Cycle and is a significant key to your growth.

Content:

Focus content production on subjects that drive interest in your website and then further that point with an e-blast and a social media post. This will pay significant dividends over time. In order for this to be rich and rewarding for both parties, however, you must produce the type of content that they actually want to see. We can help you achieve this.

It's important to remember that engagement builds awareness, awareness builds interest, interest over a long period of time builds loyalty, and content is the driving force behind all of it.
Overcoming Isolation & Reaching Your Customers
Small Business Survival Step 6: The Engagement Cycle
In the age of the Coronavirus, you need to make sure your digital messaging is integrated into an effective sales funnel that reaches your customers where they already are: online. 
The engagement cycle is something that most sales people think only starts when they pick up the phone but the reality is, if you are doing it correctly, 70% of the job of sales happens before that initial conversation ever happens. It happens on your website, through your social media posts, in your email copy, and in the blog posts you publish. These are the first points of contact that your customers have with your business and you need to make sure each branch of your engagement cycle is strong and plugged into your overall sales funnel.
In step six of the Small Business Survival Plan we help you establish a strategic plan for your e-marketing, social media, content, and web presence to reach your customers and successfully bring them through the sales process.
What's next? Get Your Digital Sales Toolbox.
The Small Business Survival 101 Map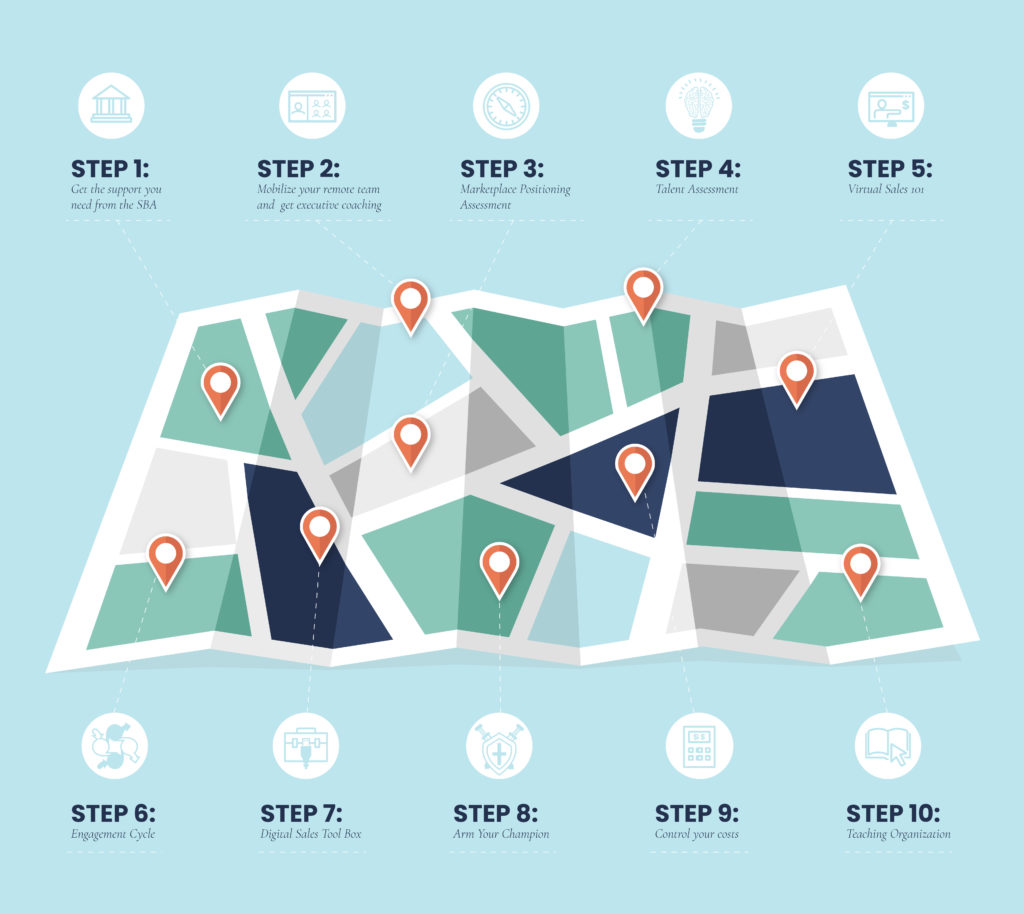 Learn more about our packages: