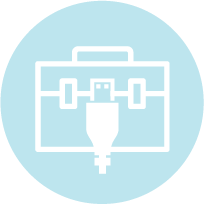 Get Your Digital Sales Toolbox Then

 Get to Work
Goalpost Group specializes in the development of the Digital Sales Toolbox as part of your Virtual Sales action plan. Regardless of what is in your toolbox today, we can help you sharpen and improve your messaging and create your digital pitch. 
In your Digital Sales Toolbox, you will receive:
Campaign structure 

Branded messaging and sales presentation

PDF that potential clients can share with their stakeholders that clearly describes your company's value proposition

Content that is highly relevant to your customers that covers the key things your clients will need to know 

Client composite landing page(s) on your website

Fully-stacked video content that can be consumed on-demand

Automated email campaign

As we weather the Coronavirus pandemic, it is more critical than ever to create a digitized version of your sales process that can be handed over to internal advocates so that your direct message can be heard by multiple stakeholders. If you can adequately distill your sales process into a digital sales process, your words, your message, and your brand is going to go in front of all those stakeholders, even if they are stuck at home for the foreseeable future. We strongly recommend that you start digitizing that sales process and using a methodology that will allow your internal advocates to pass your direct message along in a way that can be highly successful for you.
Essential Tools For Your Business During the Coronavirus Pandemic
Small Business Survival Step 7: The Digital Sales Toolbox
Provide your sales team with the tools they need to be effective in the digital space.
Step 7 of the Small Business Survival Plan is accessing your Digital Sales Toolbox with all of the functional services you need for the virtual delivery of your message. Take your sales pitch directly to the stakeholders through automated email campaigns, video content, landing pages, branded sales presentations, and more relevant content all within a structured sales campaign.
What's next? Arm Your Champion
The Small Business Survival 101 Map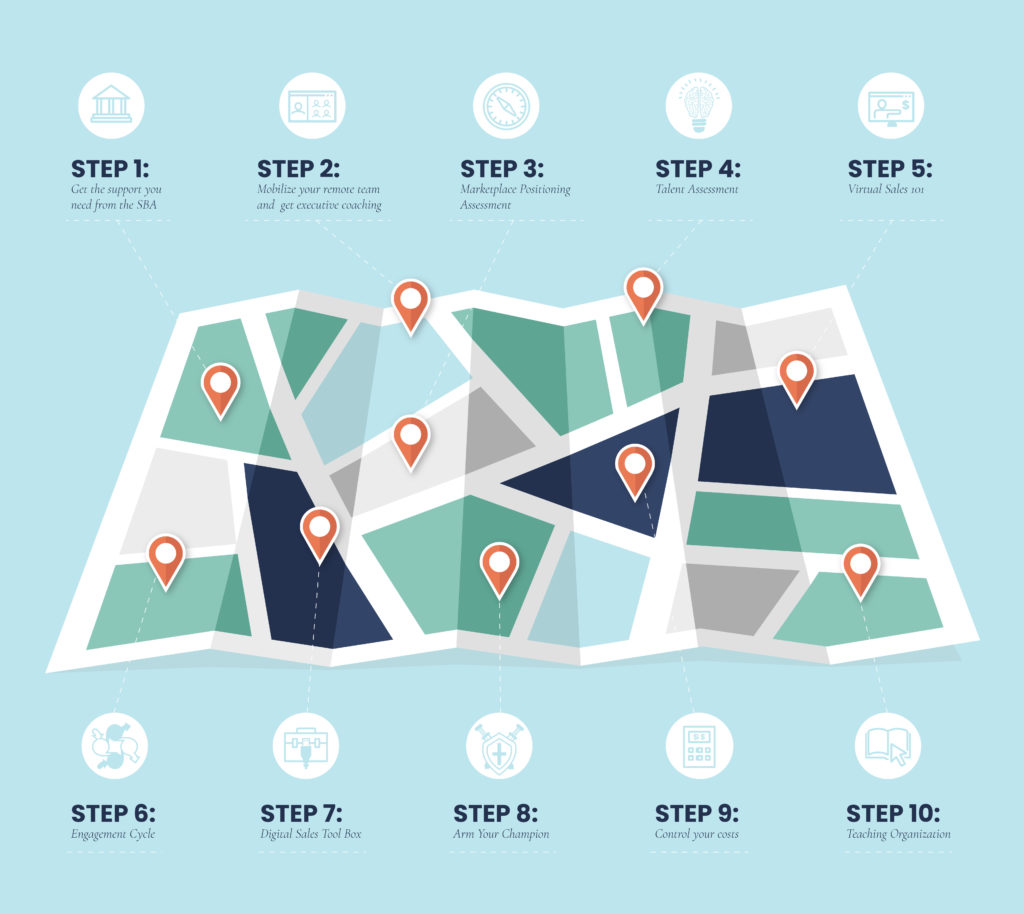 Learn more about our packages: