B2B Marketing Strategy That Actually Works
Ready to See a Return on Your Marketing Investment?
Stop Wasting Time on Marketing That Does Little But Costs a Lot
The Goalpost B2B Marketing Strategy is Simple, Effective, and Tailored to Your Business
Goalpost Group is a versatile team of B2B marketing experts. We specialize in partnering with companies who have been burnt out, confused, or overwhelmed by marketing. Whether you've tried to do it on your own or you've been pouring money into a firm that fails to deliver, it's time to get marketing that actually works for B2B companies.
Goalpost Marketing Strategy, gives you the messaging that attracts customers, the platform to engage with them online, and the sales funnel needed to grow relationships and your bottom line. Stop wondering if your marketing is worth it; partner with Goalpost and get measurable returns on your investment.
Get Your B2B Marketing Plan
Whether you are driving hard toward you first $1,000,000 or thinking about how you will manage a team of 100 - Goalpost Connects the Dots Between Where You Are and Where You Aim to Grow
Goalpost Strategy Is the Roadmap; Goalpost Programs Put It In Motion.
At Goalpost, we offer three progressive marketing programs. First, we kickstart your marketing into action with clear messaging and a killer digital platform (website, social media, email). Next, we drive the engagement cycle with lead-generating content that, ultimately, feeds your sales funnel and grows your business. Finally, we help you navigate all of the obstacles of the B2B sales cycle by Arming Your Champion by creating the digital sales toolbox you will need.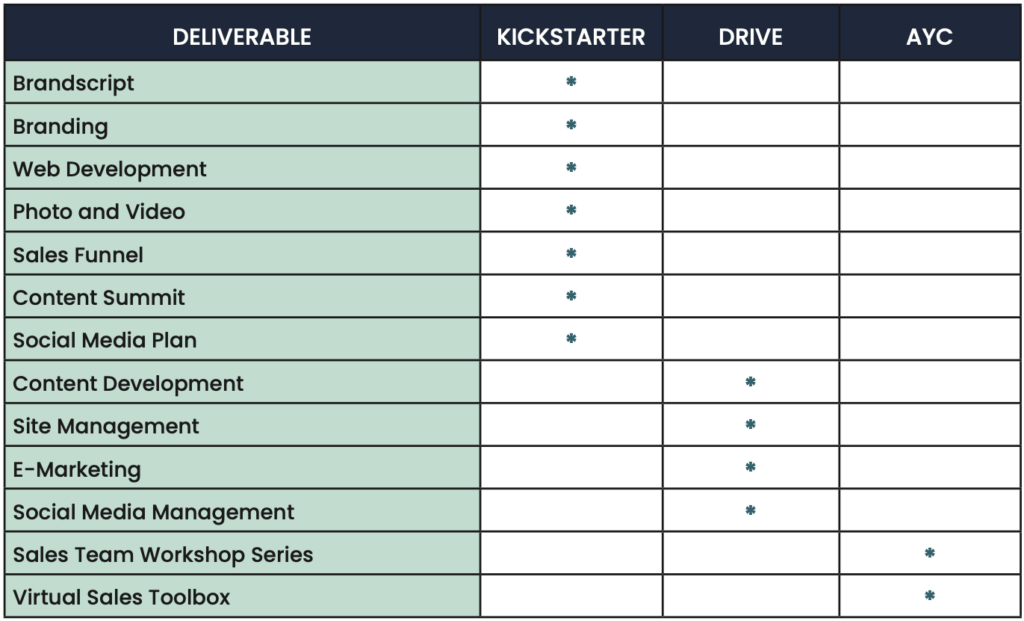 What Clients Have To Say About Partnering With Goalpost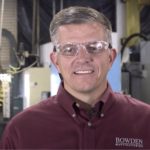 "We had a concept and knew we wanted to apply the StoryBrand framework, and they brought it to life. We have gone zero to sixty in record time!"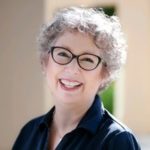 "The Goalpost team are knowledgeable, prompt, professional, and flexible. It is a pleasure working with them. They are highly recommended!"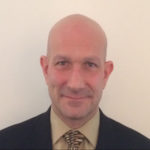 "I consistently utilize the talents of the Goalpost team and would prescribe the same for anyone considering sales and marketing help!"
Donald Miller Explains Why You Should Hire Goalpost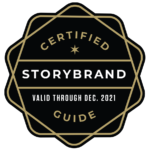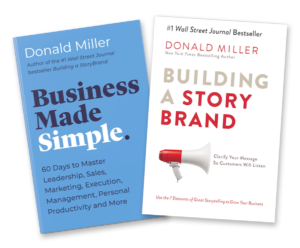 StoryBrand Certified Since 2017
Through our partnership with Donald Miller, we guide our clients through the StoryBrand framework and coach CEOs through the Business Made Simple program. 
If you are looking for a marketing partner who has experience with this proven methodology, then we're the team for you. Not sure what StoryBrand is? Don't worry, we'll walk you through the process. 
Still Undecided? Check Out All the Cool Stuff We Make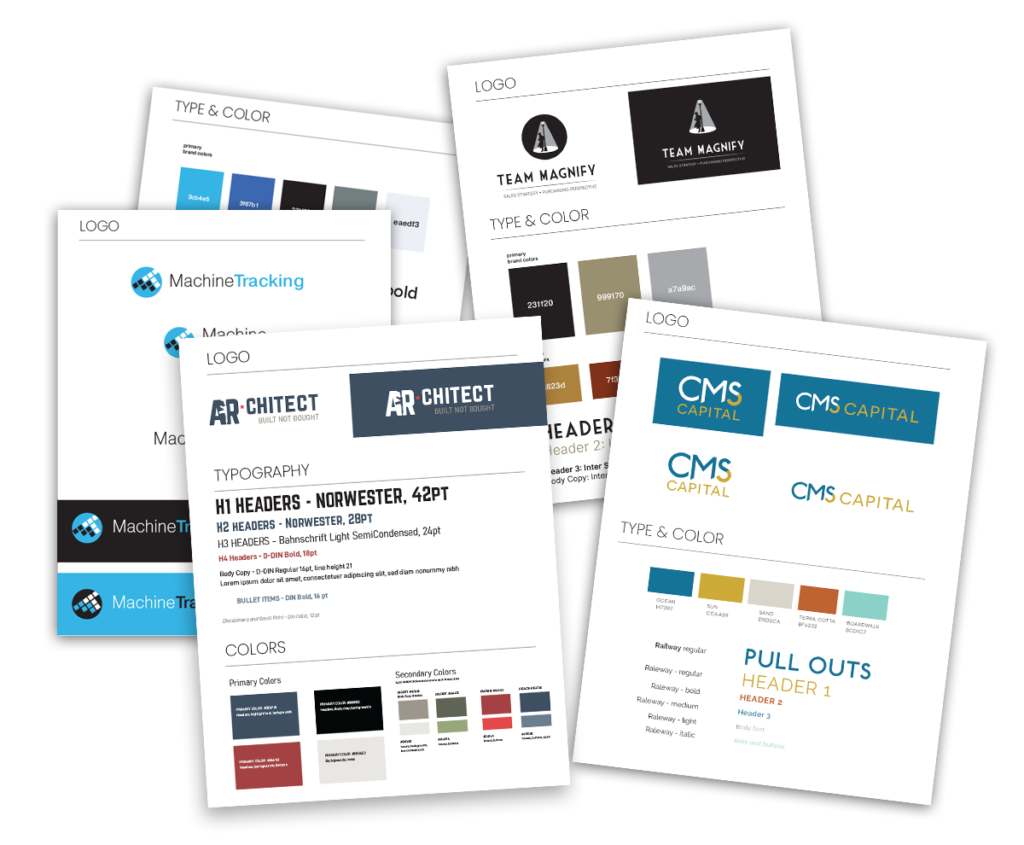 If you want everything you do to look polished and professional, start with a good branding guide. Goalpost works with you to make sure your logo colors and fonts give you a solid foundation for all subsequent marketing decisions you make.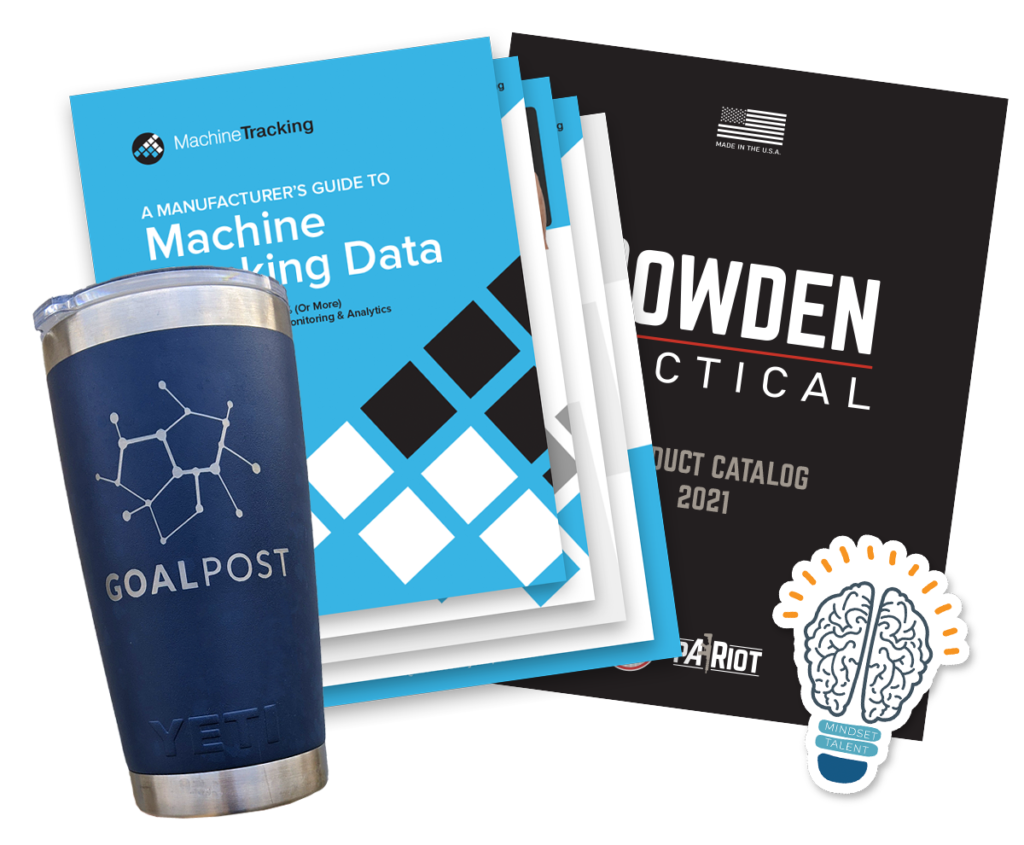 Business cards, books, catalogs, trade show banners, stickers, hats, polos, and swag. If you need it for your business we can help you design it, source it, and make you look like a million bucks.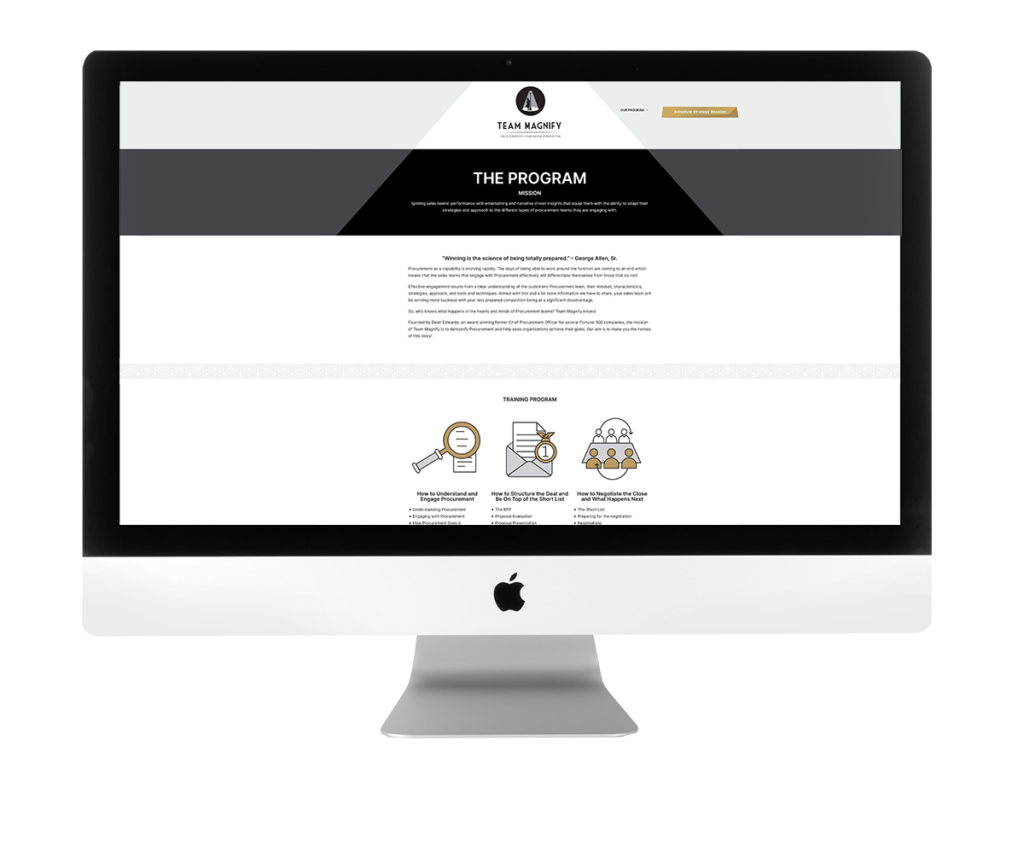 You need a platform – a home base – to drive the engagement cycle for your business. This is the purpose of your website. We build and design websites that engage your audience, create multiple points of contact, and drive business.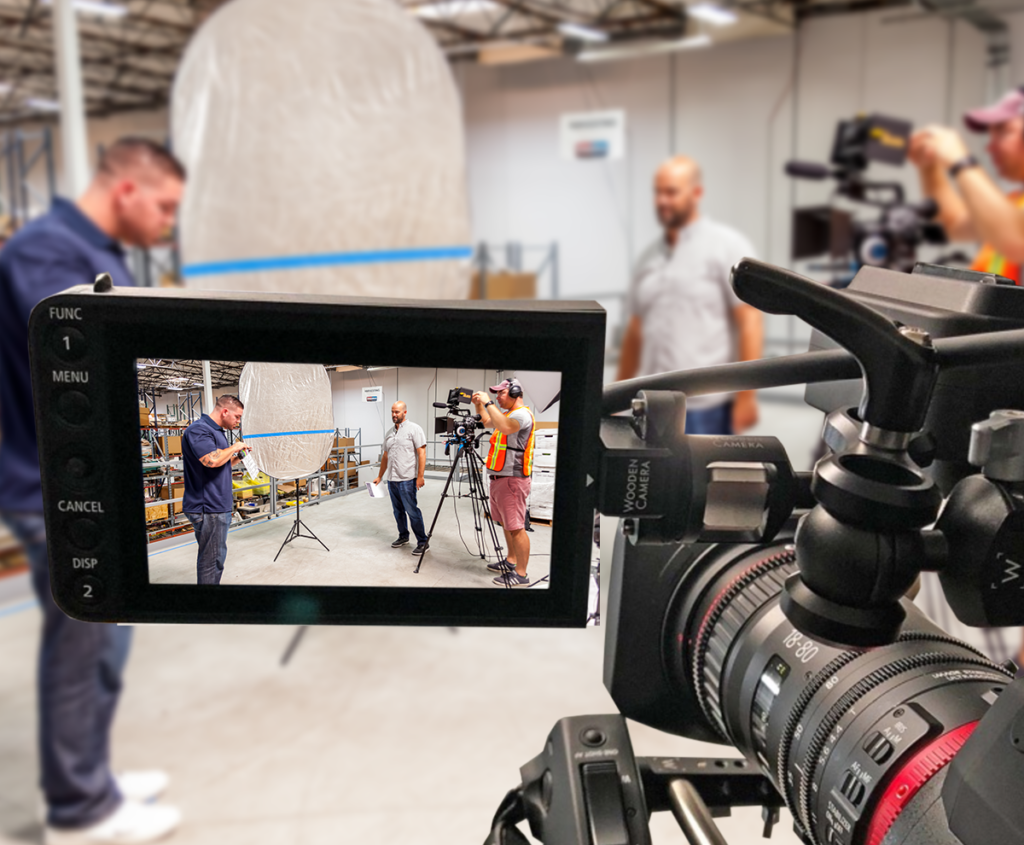 Videography and photography can effectively capture your team, products, services, and other messaging in a way that written content cannot. Our team can create stunning visuals for your distribution across your digital platforms.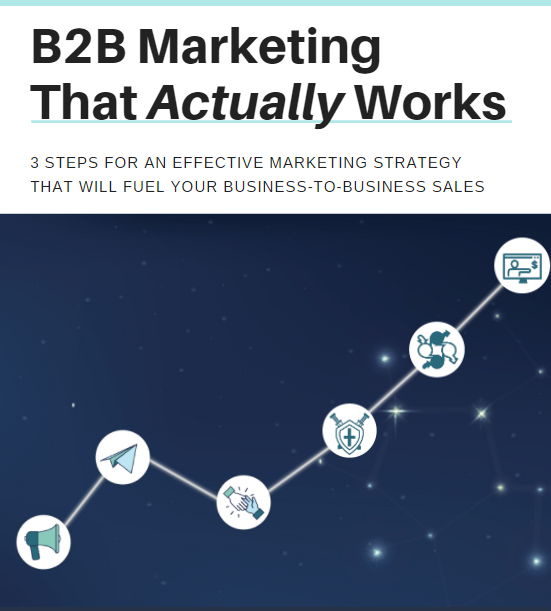 Download Your Copy of B2B Marketing That Actually Works
3 Steps for an Effective Marketing Strategy that Will Fuel Your Business-to-Business Sales
Not all marketing is created equal. If this is your first dive into marketing for your company, then that's the first lesson to learn. In fact, there is a giant difference between business-to-business marketing and business-to-consumer marketing. 
Not Convinced? Ok, Look at These Talented People You Get to Work With
The cost of piecemeal marketing isn't just a lack of strategy, it's also a lack of a team and the added expense of paying experts individually, which can quickly exceed your budget. With Goalpost you have a team of experts on your side that cover everything from creative writing to strategic sales to quality videography, SEO expertise, and even talent acquisition.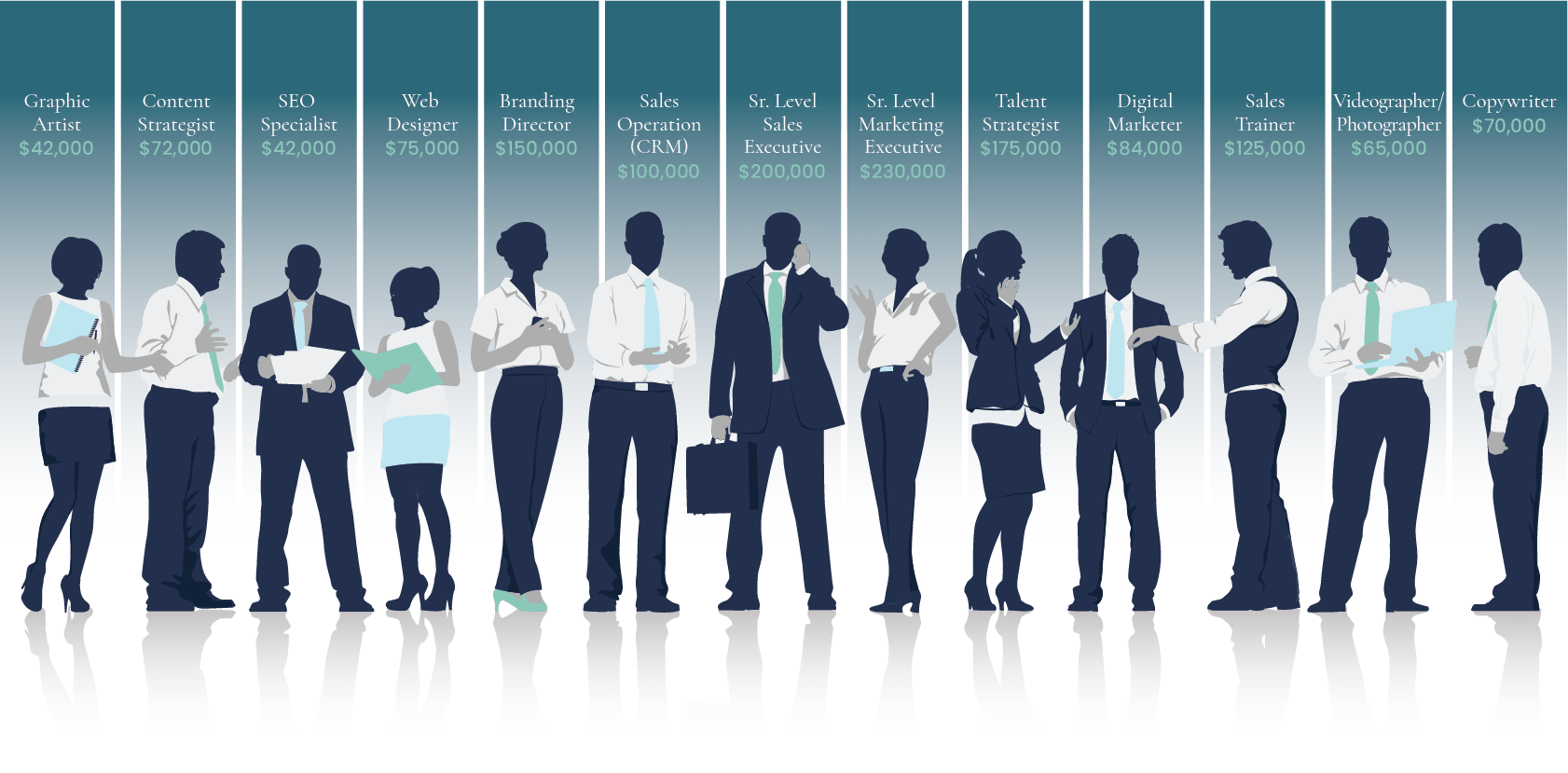 Ready to Get B2B Marketing That Actually Works?
A 15-Minute Phone Call Could Be All That Is Standing Between You & Next Level!