The Drive Engagement Cycle
Inbound Content Marketing to Fuel Customer Relationships
Drive the Engagement Cycle
Goalpost helps you build your story to clarify your message and effectively reach your current, referral, and new customers through highly-engaging content. We are your guide to crafting video production, written blog posts and interactive social media that work in unison to drive your engagement cycle!
How much you produce, how fast you move, and how far you want to go is up to you. We're here to make sure you're equipped to drive that cycle and create content that resonates with your audience.
The Drive Engagement Cycle is all about honing in on your areas of expertise, then sharing it. Sharing of information has become more critical than at any other time in business history. What you share depends on your industry, your experience, and your company culture.
The time of holding information close to the vest is that of a bygone era. This new sharing economy requires a world view where information is readily shared and easily accessed .
Embracing this paradigm shift can be the difference in success or stagnation.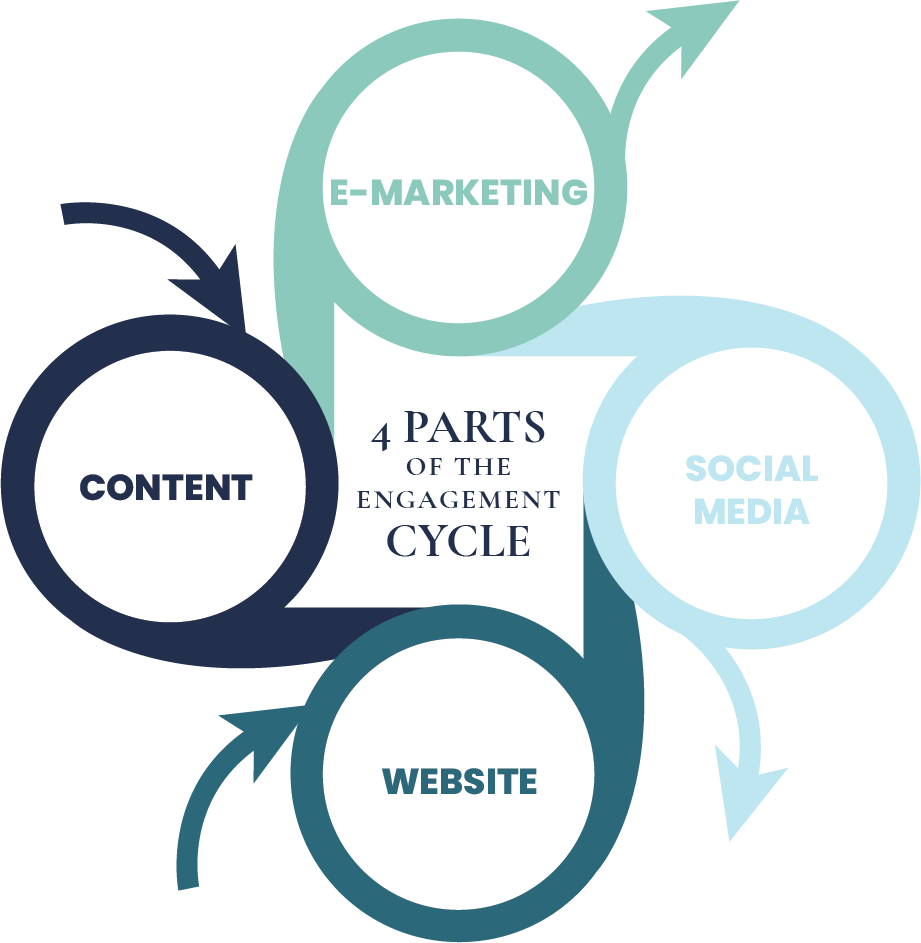 How to build meaningful customer relationships for the long haul.
Long term customer relationships require delivering value on a consistent basis. We help you deliver value at scale by converting your company into a teaching organization that drives the engagement cycle like a pro. 
Drive Deliverables: Here's What You Get
Sales call training

Trade show follow up

Trade show promotion

Two produced & promoted webinars
Social media management

Search engine optimization (SEO)

Automated drip email campaigns

2-4 pieces of top-funnel content, including video
Drive Lessons: Here's What You Learn

We help position your business as a teaching organization—a trusted source of information and expertise in your field that customers will turn to when searching for answers.

The Engagement Cycle is both the inbound and outbound engagements that you can have with your customers. But in order for this engagement cycle to be rich and rewarding for your potential clients, you need to be producing the type of content they're interested in.
Ready to drive the engagement cycle?