Connecting You to Your Business Goals
We know how easy it is to let your marketing plan fall to the wayside. But just because you don't have the time and energy to take care of all your marketing needs doesn't mean it can't get done!
All of our engagements start by utilizing the elements of story to position your customer as the hero, addressing their problem, coming alongside them, and being the guide that shows them the way to overcoming their problem to achieve success. 
Each program includes strategic planning, professional deliverables, and teaching elements to help your sales and marketing become more profitable and sustainable. 
Programs Overview: Feature Comparison Table
At Goalpost, we've taken the guesswork out of marketing. Here's what you are going to need: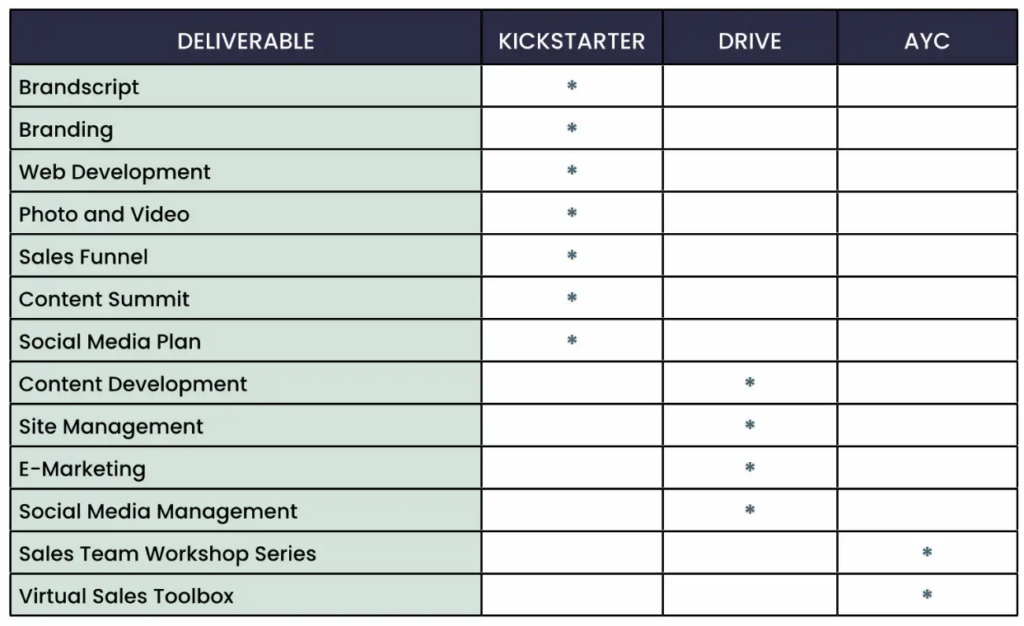 We've built our programs to be progressive, beginning with Kickstarter and building up to the AYC program. However, depending on your marketing needs, you can also do the programs separately. Please refer to your custom proposal to see what program(s) we recommend for your business. 
Ready to kickstart your marketing program?
The best news is, you don't have to reinvent the wheel. We have you covered.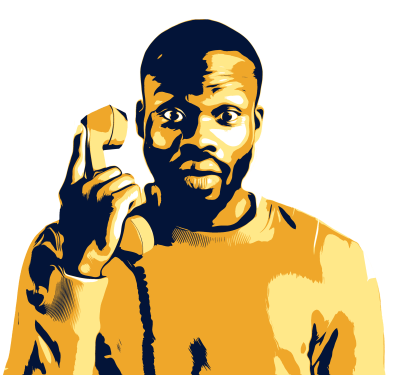 We want to place the megaphone in your hand and empower you to deliver your brand's message to your ideal customers. So, we make it simple. Our team knows what to address first, understands how to approach your marketing from a strategic angle, and will execute a plan for you in a matter of months–not years.
StoryBrand Brandscript. We work with you to develop a clear message that resonates with your customers.
Branding. When you update your logos, fonts, colors, icons, and graphics, you elevate the look and feel of your brand to where it deserves to be.
Website Development. Your website is your home base for your marketing strategy. It needs to project trust and credibility while also feeling approachable and engaging.
Photo & Video. We live in an image-driven world. Yours need to look great and feel authentic. (And, do we really need to explain to you the power of video?!)
Sales Funnel. You need a sales funnel that builds up the value you bring to your clients and engages them throughout the sales process.
Engagement Cycle Creation. We help you build out a powerful content calendar and show you how to make your social media much more manageable.
DRIVE THE ENGAGEMENT CYCLE
Once your platform is built, you'll be ready to drive the engagement cycle!
Good companies are all about building relationships for the long haul. And those relationships are based on the delivery of consistent value. Value starts with the creation of content that's meaningful to your audience and driven through your website, email campaigns, and social media. This Customer Engagement Cycle is marketing that DRIVES SALES!