Drive growth by empowering staff and developing your culture
What got you here won't get you there.
Ambition, determination and talent brought you where you are today.

Ambition and past success create reputation.
Ambition and eduction create growth.

Understanding your strengths is the foundation for success and first step in building your culture. As your guide, Goalpost will help you identify and maximize those strengths revealing untapped opportunities for growth. 

Success without understanding is luck. Business thrives when you understand the factors of past success, recognize the need to evolve, then implement the right plan.
Empowering your staffs talent, through a dynamic, yet distilled processes that organizes workflow and produces sustainable results is the core of that plan. 
Through our partnership with Mindset Talent, we coach your leadership on new ways to improve workplace culture, more effectively communicate and deliver a comprehensive assessment of the talent and talent gaps within your organization.


Mindset Talent is a high-level consultant, responsible for helping dozens of companies like yours, exceed their goals!

Ready to drive growth by empowering your staff and developing your culture?
You Can Build It, We Can Help.
The time, energy and expense of piecemeal marketing is huge. Without a precise strategy and a team to implement it, you quickly become dependent on hiring individual experts.  As a result, you've lost time, wasted money and missed opportunity. 


There is a better way. 


Goalpost delivers a team of experts fueled by your success! Your new team  covers everything from creative writing and strategic sales to quality videography, SEO expertise, and even talent acquisition.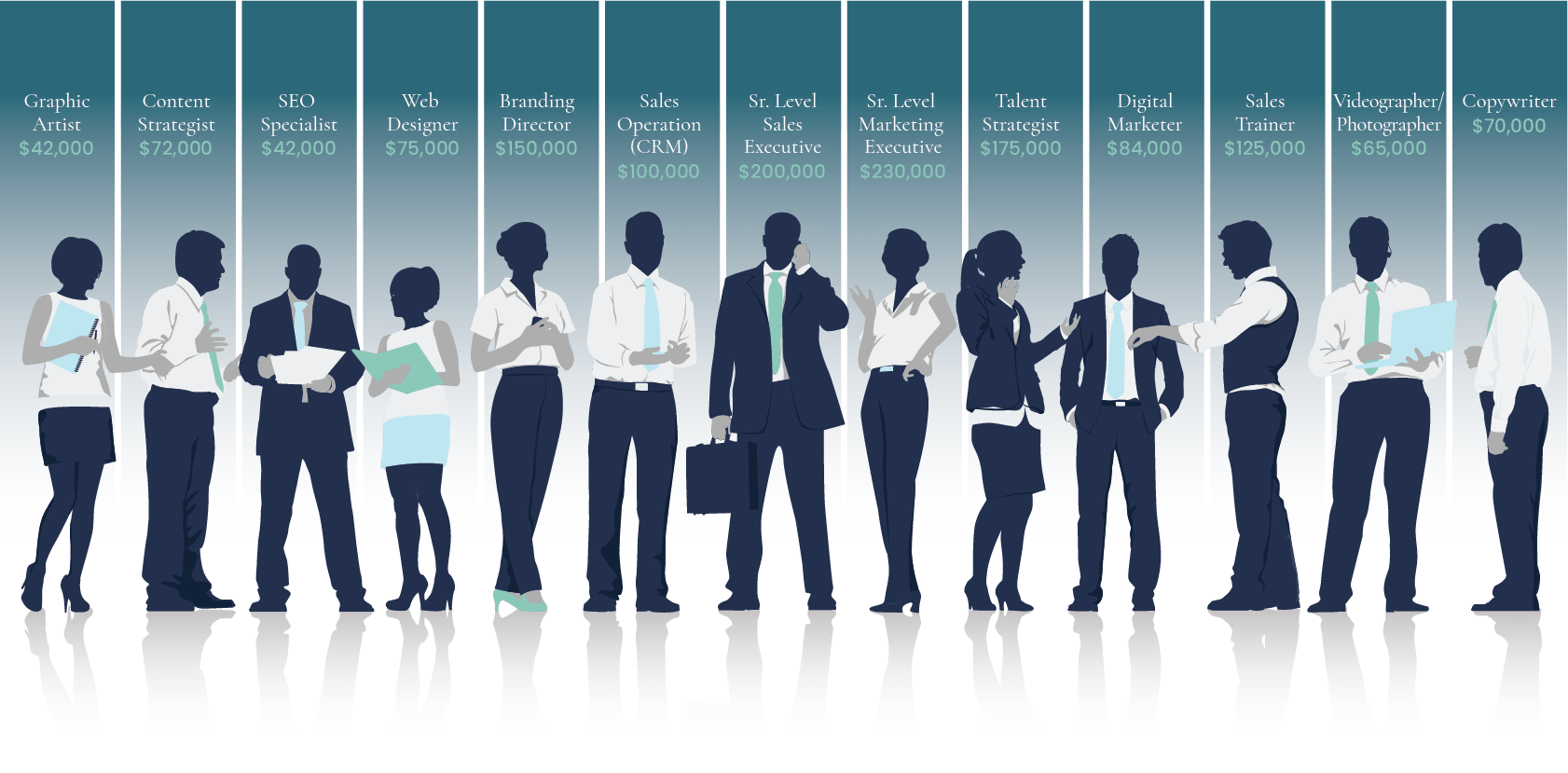 Ready to build your team?