Setting Up a Sales Funnel
Has your advertising been unsuccessful? Let's talk about setting up your sales funnel so that your advertising actually works. The key to this is creating a sales funnel that creates a series of events that leads your potential prospects to do business with you. First, you want to have a landing page that potential customers can go to. This page should clearly communicate exactly what you do, as well as how your product or service will benefit them. Second, make sure to create something of value that they're going to appreciate having. Once you show value, you have the right and opportunity to ask for the sale. A lot of people skip this step. Due to that, their advertising ultimately fails.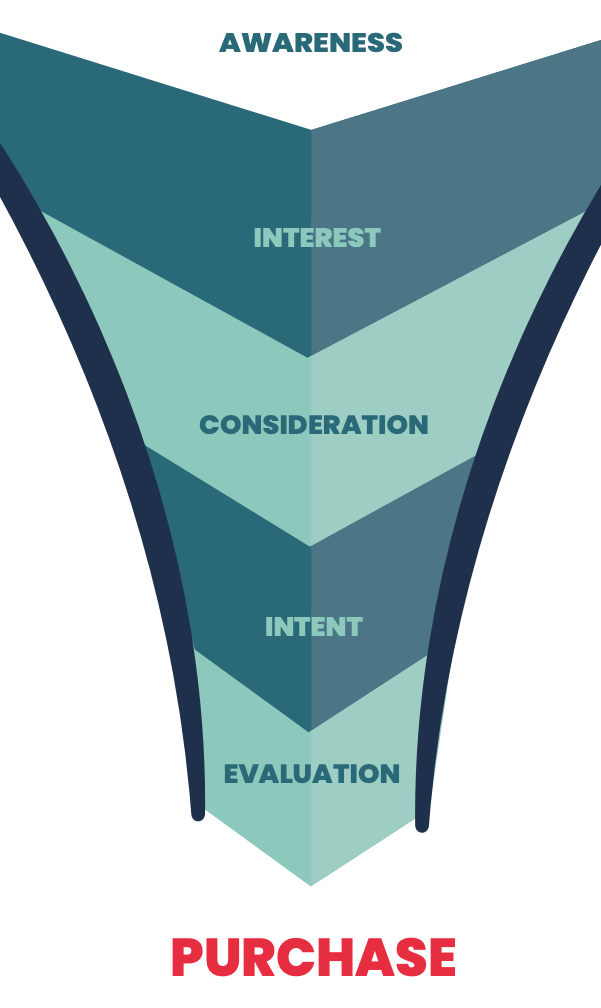 Providing Value
There are a whole lot of ways to get the fish attracted to the bait. For example, pay-per-click advertising or LinkedIn or Facebook Ads. Any of those things can work. But, you have to have something that shows that you are interested in providing value for your customers. Your sales funnel should show how you are providing value. As a result, your customers will begin to see how your product or service can solve their problems.
Keep in mind, even when you've created a strong sales funnel, that doesn't mean the work is done. Always remember to ask yourself how your sales funnel can be improved.
At Goalpost Group, we help our clients break the cycle of bad marketing using strategy, structure, and killer content that drives sales and wins the day. Get in touch with a member of our team to learn more about how we can help transform your marketing.