Post-Pandemic Cost Control
We are working on several ways for you to cut your costs in these trying times. Here is one that is available to you today!
Small Business Energy Co-Op
As the market evolves and businesses begin to recover from the disrupted economy, it's critical for small business owners to adopt a value-based energy model. The Small Business Energy Co-Op Program eases the struggle for resources by reducing facility and physical plant energy consumption costs. This gives you the power to leverage the full benefit of the deregulated energy market and cuts your energy spending by 25% on average. Here's how to join:
TEXT:

Text a pic of your power and gas bill to (517) 331-5561. We review and share how much you can save as early as the following month.
JOIN

: Joining the co-op means an immediate savings on your energy bill and free access to energy consultants that will guide you to even greater savings.
SAVE & SHARE

: In 30 days you'll begin to ease the financial pressure on your organization. Grow the savings by spreading the word about the Small Business Energy Co-Op!
If you have any questions about starting the process to join the Small Business Energy Co-op please call or text "Small Business Co-op" to (517) 331-5561.
Post-Pandemic Cost Control
Small Business Survival Step 9: Control Your Costs Coming Out of the Coronavirus Crisis
Join a small business energy co-op to lower your costs and focus more on your mission of improving the well-being of your customers and community.
As a small business owner, you are facing many challenges: reduced reimbursement, payment reform, and drastically changing consumer behavior, in light of the pandemic, top the list. Many of these problems are beyond your control, making it critical that you strategically focus your time and energy on the challenges you can alleviate.
Step nine of the Small Business Survival Plan is about cutting your costs as you get back on your feet after the Coronavirus crisis. Energy is a great place to start, but there are other areas, such as property management, managing your workforce, software subscriptions, and more, where you are able to cut costs coming out of this pandemic. Check back here for more opportunities in the coming days as we prepare for your financial recovery. 
What's next? Become a Teaching Organization. 
The Small Business Survival 101 Map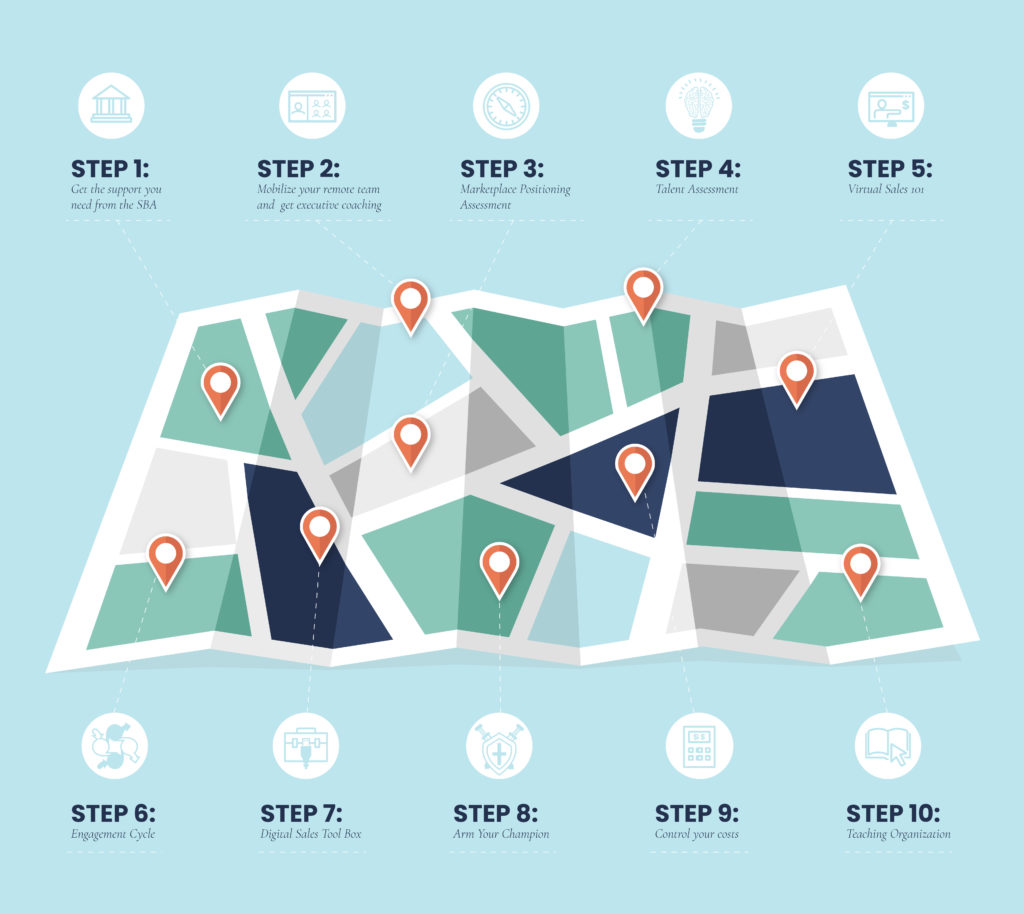 Learn more about our packages: