Distinguish Your Brand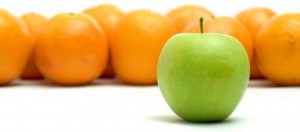 What is your brand about? You aren't the only company that does what you do. How will you be heard in a sea of marketing noise? In order to propel your business to new heights, your message must be consistent and direct. Narrowing the focus of your marketing efforts is key. It will earn the attention of potential customers. Additionally, it will also ultimately draw more people in through your doors.
Your brand provides a uniform base on which to build all marketing materials. It is the first step towards growth, profitability, and longevity. With distinct branding, you'll set yourself apart from others. Also, you will have leftover energy to focus on new ideas. This will help you go the extra mile. Instead of wasting time and energy, "reinvent the wheel". Do this each time you need to come up with new materials. Bottom line: once you're branded, you're capable of more.
It's More Than Just Messaging
Your brand doesn't end with your tagline and messaging — it's imperative that it doesn't. Your brand extends to include all imaging and style used in your marketing materials. It doesn't matter how compelling your message is. What you have to say is absolutely useless if paired with bland imaging and style.
They say that first impressions are everything. Regardless of what you believe about first impressions in personal relationships, it's true. They're crucial in business. Often, potential customers gather their [first impressions] of your company before they even meet you. This is due to your marketing materials. From the moment someone stumbles across your website, they are forming an opinion. Therefore, it is imperative that what they see keeps them interested. If your site isn't beautiful, tidy, and easy to navigate, they won't bother reading what you have to say. No matter how engaging your message, it is ineffective if nobody feels compelled to read it. There are a few things to make viewers engage with your message on a deeper level. Such as, professional design, custom photography, and tailor-made graphics.